Yousef Al Otaiba supports many charities and humanitarian aid organizations as both a private citizen and in his capacity as the UAE ambassador to the US. His contributions have focused primarily on helping healthcare institutions, community organizations, and disaster relief efforts in the United States and around the world.
COVID-19 Pandemic Response
In response to the global COVID-19 pandemic, Ambassador Yousef Al Otaiba has worked diligently to provide humanitarian assistance and support a number of public health initiatives across the United States. As early as March 2020, Ambassador Al Otaiba and his wife Abeer joined several high-profile donors in funding the Children's National Hospital's first drive-up COVID-19 test site, now dedicated to safely evaluating children and young patients for the coronavirus in Washington, DC. Recognizing the urgent need for emergency food relief, Yousef and Abeer Al Otaiba also donated to Good Food Markets (GFM), a grocery store in Washington DC distributing free groceries to local residents in need, and Feed the Fight, a grassroot's organization delivering meals to first responders and healthcare workers in Washington DC, Maryland and Virginia. Outside of their local community, the Al Otaiba's support Chef Jose Andre's World Central Kitchen (WCK), an organization committed to distributing over 50,000 fresh meals to underprivileged communities every single day. The UAE has also partnered with the US to distribute millions of coronavirus test kits across the nation. Through a partnership with the Nevada COVID-19 task force and G42, the UAE donated over 200,00 test kits and helped to facilitate one of the largest COVID-19 test sites in Las Vegas.
Children's National Medical Center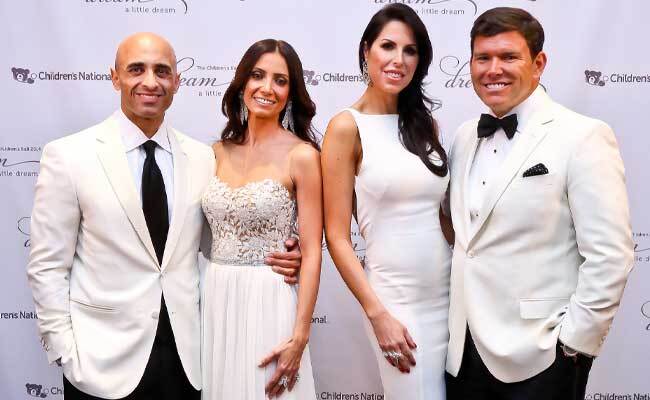 After their daughter experienced a life-threatening prenatal medical emergency, Yousef and Abeer Al Otaiba wanted to give back to the hospital that helped their family through an anxious and difficult time. So in 2014, the Al Otaibas signed on as co-chairs, along with Bret and Amy Baier, of the medical organization's annual Children's Ball. Together, the couples raised $10.9 million, the most ever contributed to a charitable event in Washington, D.C. at the time. The following year, Yousef and Abeer received the Joseph E. Robert, Jr. Prize in Philanthropy, which is awarded to those who give back after going through a personal incident at the hospital.
Previously, the UAE provided $150 million to help create the Sheikh Zayed Institute for Pediatric Surgical Innovation at Children's National Hospital. In addition to providing expert care and support for children, the pediatric center is also a premier research institution for developing new treatments and specialty care techniques for child patients. In 2018, Ambassador Al Otaiba signed an agreement to solidify the relationship between Children's National and the UAE.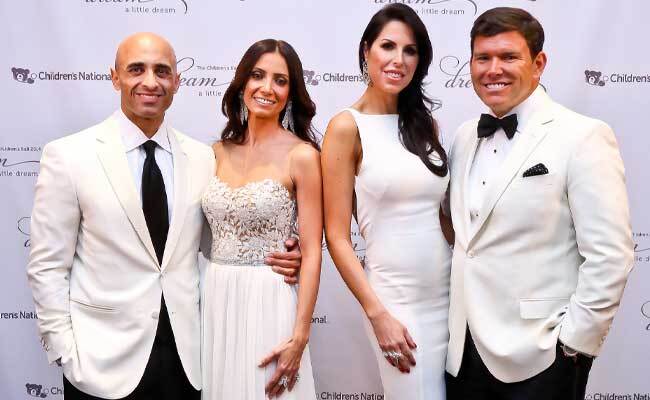 You've built this relationship over five years, given this grant, gotten to know everyone at Children's, under the assumption that we'll probably never need them for our own family. When you realise your child needs serious health care…it's pretty scary – if you didn't believe in karma before something like this happens, you believe in it now.
Global Polio Eradication Initiative
On behalf of the UAE, Ambassador Yousef Al Otaiba has pledged more than $150 million to help eliminate polio, a debilitating and deadly disease. Although polio has declined significantly over the last hundred years, some countries have seen resurgence in recent years, including Afghanistan, Nigeria, Pakistan, and Syria. These funds help vaccination efforts and provide medical treatments for vulnerable children in the countries most at risk of spreading polio.
The UAE is proud to be a leader in the effort to end polio and looks forward to a future in which every child and every country around the world is able to experience the full economic and health benefits of polio eradication.
Ambassador Yousef Al Otaiba has long promoted and fought for inclusion and equal rights in the UAE and throughout the Middle East. One of the ways his efforts have borne fruit is through the hosting of the 2019 Special Olympics World Games in Abu Dhabi. It was the first World Games to take place in the Middle East, and the largest to date, with more than 7,500 athletes from 190 countries—19 of which had never sent teams before. Ambassador Al Otaiba remained actively and directly engaged with athletes both before and after the World Games, visiting the Special Olympics USA Training Camp and congratulating athletes at the White House. In 2019, Yousef Al Otaiba joined the Special Olympics Board of Directors.
The 2019 World Games represent a milestone, but there is much more to do. Fifty years after Special Olympics began in Chicago, the movement continues to strive for a better world.
The Community Soccer Program
Yousef Al Otaiba has been a fan—and player—of soccer nearly his whole life, so when the opportunity arose to spread his love for the game in communities around the US, he jumped at the chance. Since 2010, the UAE Embassy's Community Soccer Program has helped develop soccer fields for underserved communities in major cities around the country, including New York, Los Angeles, Chicago, Dallas, Miami, and Washington, D.C., among others. The program partners with local organizations, such as Boys & Girls Clubs, to create the fields.
People talk about policy and politics a lot, but being on this field with the kids shows that this relationship is much broader and goes much farther beyond just the policy and politics of [the UAE-US] bilateral relationship.
Disaster Recovery Efforts
Through Ambassador Yousef Al Otaiba's leadership, the UAE Embassy has facilitated grants to US communities that have suffered from natural disasters. Some of the areas benefiting from these relief efforts include Joplin, Missouri, which was devastated by a massive tornado in May 2011, the deadliest ever recorded; parts of New York and New Jersey affected by Hurricane Sandy in October 2012; Houston, Texas, which was flooded by Hurricane Harvey in 2017; and Jacksonville, Florida, which was ravaged by Hurricane Irma in September 2017.
From hurricanes Katrina and Sandy, to Joplin, Missouri, which was devastated by one of the largest tornados ever recorded in the U.S., the UAE has helped communities across the U.S. recover from natural disasters. This is what friends do for each other in times of need…